In planning your infinity Boat Tour you may have some questions.
We have answered some commonly asked questions below.
Further questions?  Visit infinity Boat Tours Contact page.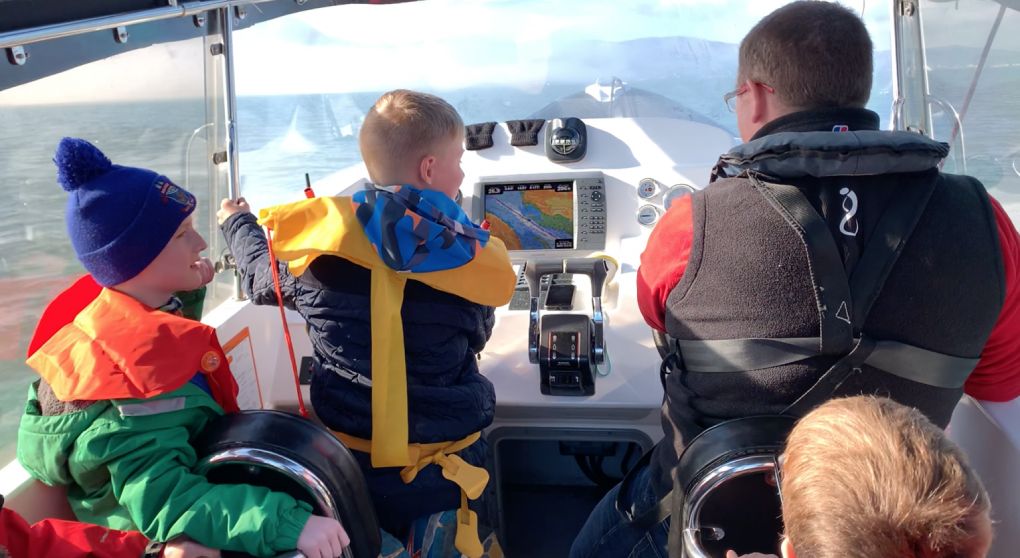 All infinity Boat Tour bookings are completed via our online booking system through card payment.
Generally you won't get wet but you may encounter the odd rogue wave or sea spray.
03
Are there a maximum number of passengers for a tour?
Each infinity vessel permits a certain amount of passengers onboard. If you have a large party or perhaps a smaller intimate tour is requested contact us to discuss further your bespoke infinity Boat Tour package.
04
I would like a specific trip not on the timetable?
We will try to cater for everyone's requirements so please contact us and and we will try our best to please.
05
Is there capacity for storage of personal items?
There is limited storage on board.
We can accommodate space for your picnic, small backpacks, prams and bicycles.
It is normally cooler at sea compared to land so we recommend you use the layering principal, comfy trousers or shorts, t-shirt, fleece, hat & gloves.
Life jackets are mandatory
Protecting our infinity Fleet
No Smoking
No Vaping
No high heels
No sharp objects
No fishing
07
What happens if the weather is bad?
It is always at the infinity Boat Tours Skippers discretion whether infinity Vessels set sail or not.
If the wind is very strong or the short term forecast is not favourable infinity Vessels will not sail.
infinity Boat Tours will never endanger the life of its passengers and it's not very appealing travelling in large waves if you're not accustomed to it. 
08
What if I get seasick?
It is very seldom for passengers to get sea sick on an open RIB travelling at speed as you avoid the motion sickness akin to ferries as travelling faster creates very little roll plus you are in the open air and you can always see the horizon.
Where a trip is cancelled by infinity Boat Tours due to weather conditions infinity Boat Tours will offer a reschedule date, for any other reason that infinity Boat Tours must cancel infinity Boat Tours will offer a full refund.
In the event that an infinity Boat Tours booking is cancelled by the charterer or customer, we will refund on the following basis:
Outside 30 days from date of charter or tour  – Full refund. Within days 30 but more than 7 days of charter or tour date infinity Boat Tours reserve the right to retain 50% of the fee of the infinity Boat Tour. If less than 7 days, infinity Boat Tours reserve the right to retain 100% of fee of the infinity Boat Tour Refunds will be made to the original bank account or credit card provider from where the deposit or fees originated.
Me and Daddy went to see Finn the Dolphin by the number 8 buoy. He lives there. After that we went to see the light house. It was really misty but cool. We stopped at the Genoa shop and got a chippy and made chip buttys.
Mummy, Hayley and me had fun. Finn was jumping out of the water. We had a picnic on the boat.  The seagull ate some of my popcorn. 
Congratulations #infinityboattours and thank-you for a fantastic day on the maiden voyages of ÉIGRÍOCH and ĀNANTYA to Ailsa Craig. I very much appreciated the skill and support of the crew in getting me and my camera equipment boarded and unboarded with elegance. You played an important part in making my first birding boat trip memorable for all the right reasons.
Image Credits Noel McCartan
Drone footage: Richard Naylor
Image Credits Jason Ruddy
Jason Ruddy
@jason_ruddy87
Various others & with thanks
Amy Curran
Julita Szakola
Ciara Ó H-Icí Holmes
Jacqueline McClelland
Lori
Martin Mallon
Clifford
infinity Headquarters
infinity Boat Tours
101 Camlough  Road,
Newry. N.Ireland
BT35 7EE
Meet Point for infinity Boat Tours